March 29, 2021
ICYMI: Warren Kicks Off Week of MA Events to Promote American Rescue Plan
Visits to Vaccination Center, Community Health Centers, and Food Bank highlight how the American Rescue Plan will help families make ends meet and rebuild our economy
Boston, MA - On Saturday, Senator Elizabeth Warren kicked off a week of events to promote the critical benefits that Massachusetts will receive from the American Rescue Plan. 
On Saturday, March 27, 2021, Senator Warren visited Berkshire Community College's (BCC) Vaccination Center, which has delivered more than 19,000 vaccines to residents of the Commonwealth at three sites across the Berkshires.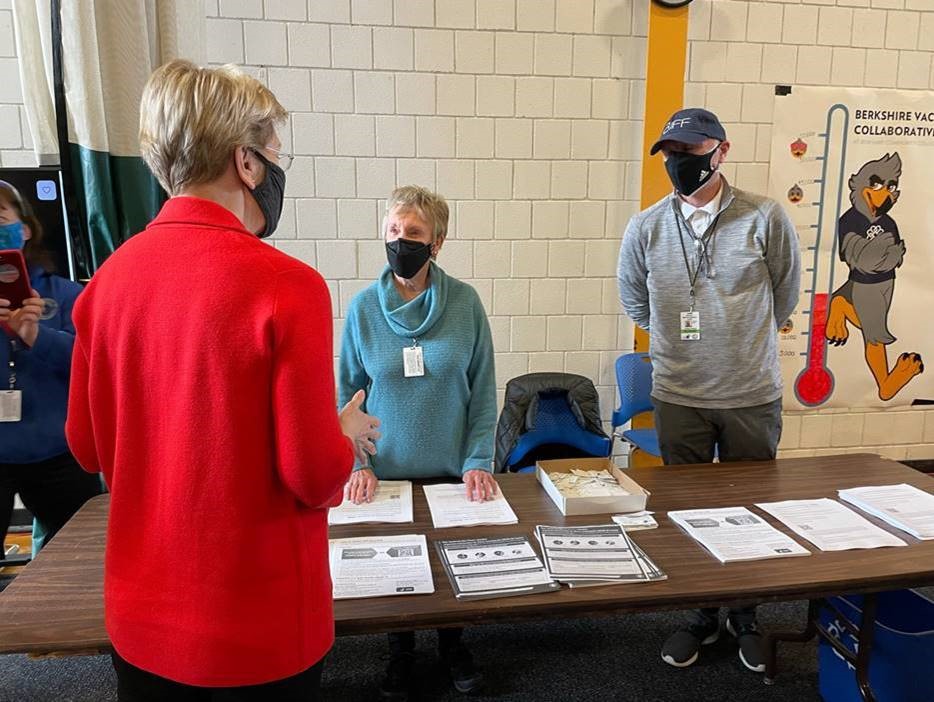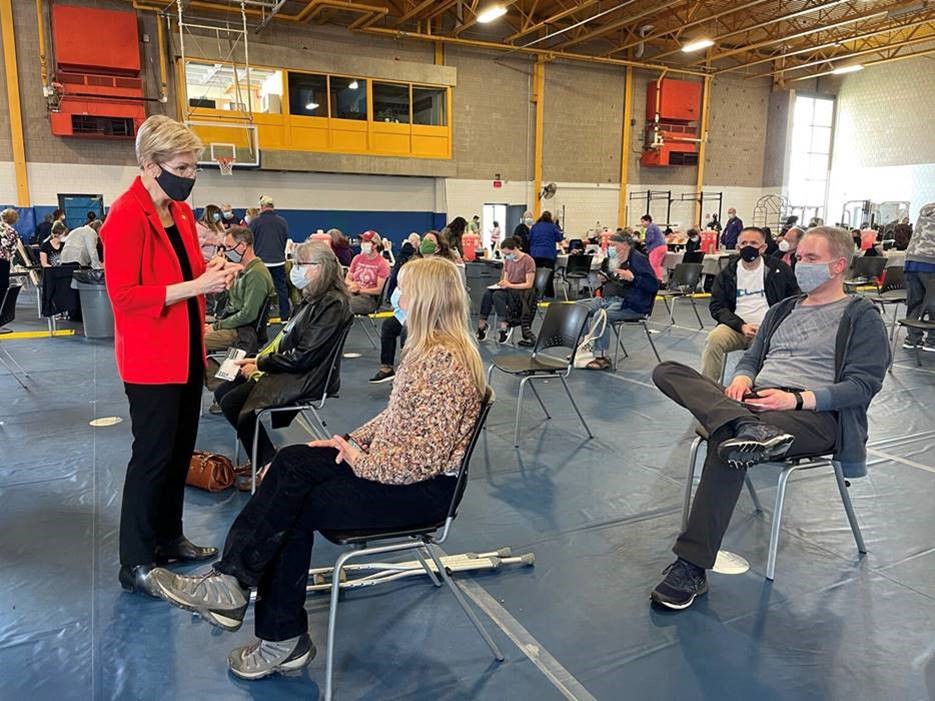 Following her visit to BCC, Senator Warren joined Congressman James P. McGovern (D-Mass.) to tour the Food Bank of Western Massachusetts's warehouse and distribution center in Hatfield, Massachusetts. The Food Bank is the region's clearinghouse of the emergency food network in Berkshire, Franklin, Hampden, and Hampshire Counties. Since the COVID-19 pandemic began in March of 2020, The Food Bank has distributed healthy food to over 106,000 individuals monthly -- 15% more than the previous 12-month period -- in partnership with 170 independent local food pantries, meal programs and shelters as well as its own 78 direct-to-household distribution sites.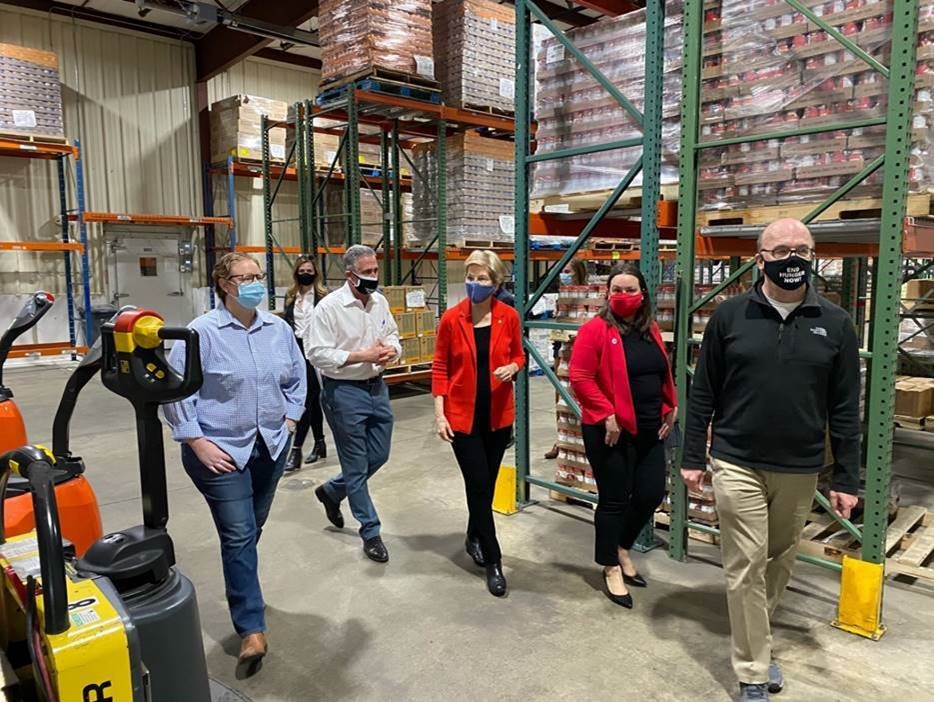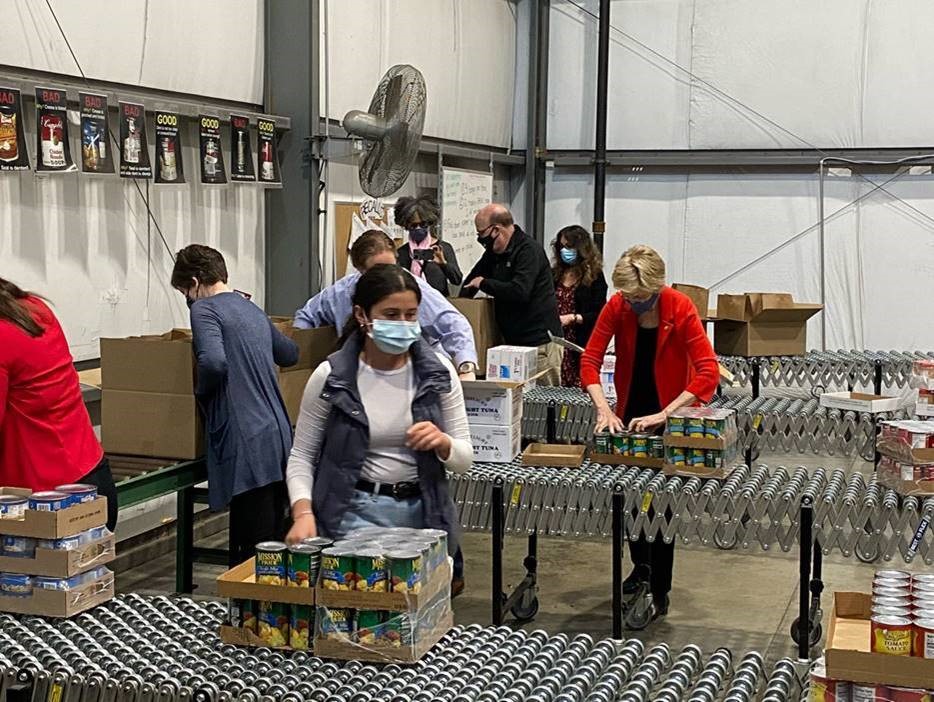 And today, Senator Warren and Congresswoman Lori Trahan (D-Mass.) visited the Greater Lawrence Family Health Center (GLFHC) to tour the Methuen Family Health Center and GLFHC's vaccination clinic. Methuen Family Health Center offers services in collaboration with Lawrence General Hospital and Greater Lawrence Family Health Center focused on serving the needs of families in the Methuen area. GLFHC staff discussed their efforts to address the disproportionate impact of COVID-19 on the Latinx community across their sites in the Merrimack Valley. GLFHC was recently awarded an $8.5 million American Rescue Plan (ARP) grant from the Health Resources and Services Administration (HRSA) to support this work.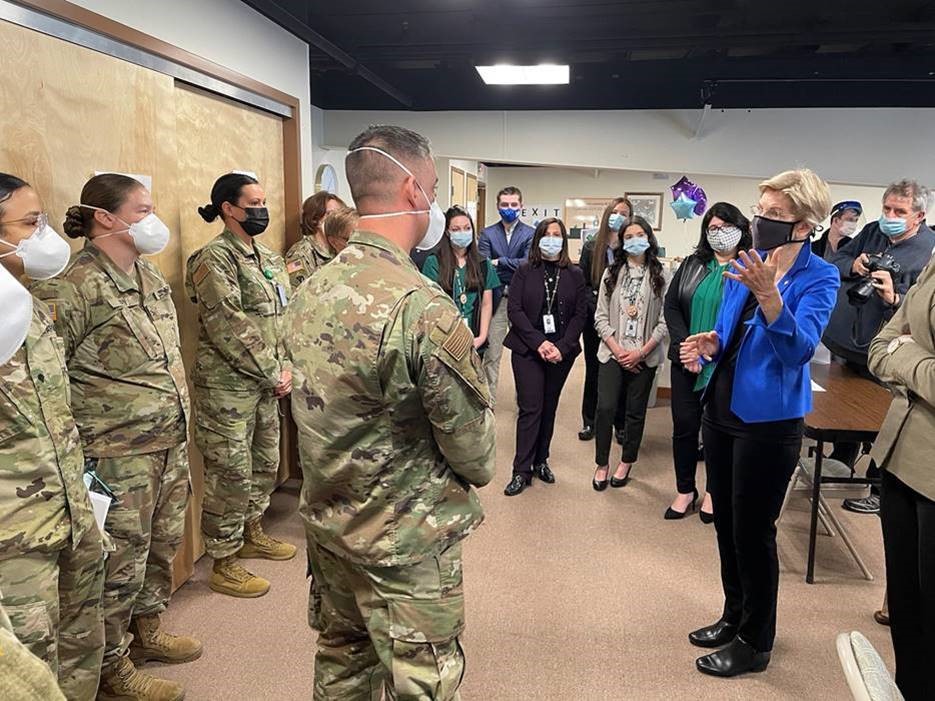 Following her visit to Methuen Family Health Center, Senator Warren joined Mayor Tom McGee to visit the Lynn Community Health Center's vaccination clinic at the Lynn Vocational Technical Institute to discuss the city's ongoing efforts to reach impacted communities. Lynn Community Health Center was awarded a $6.5 million ARP grant.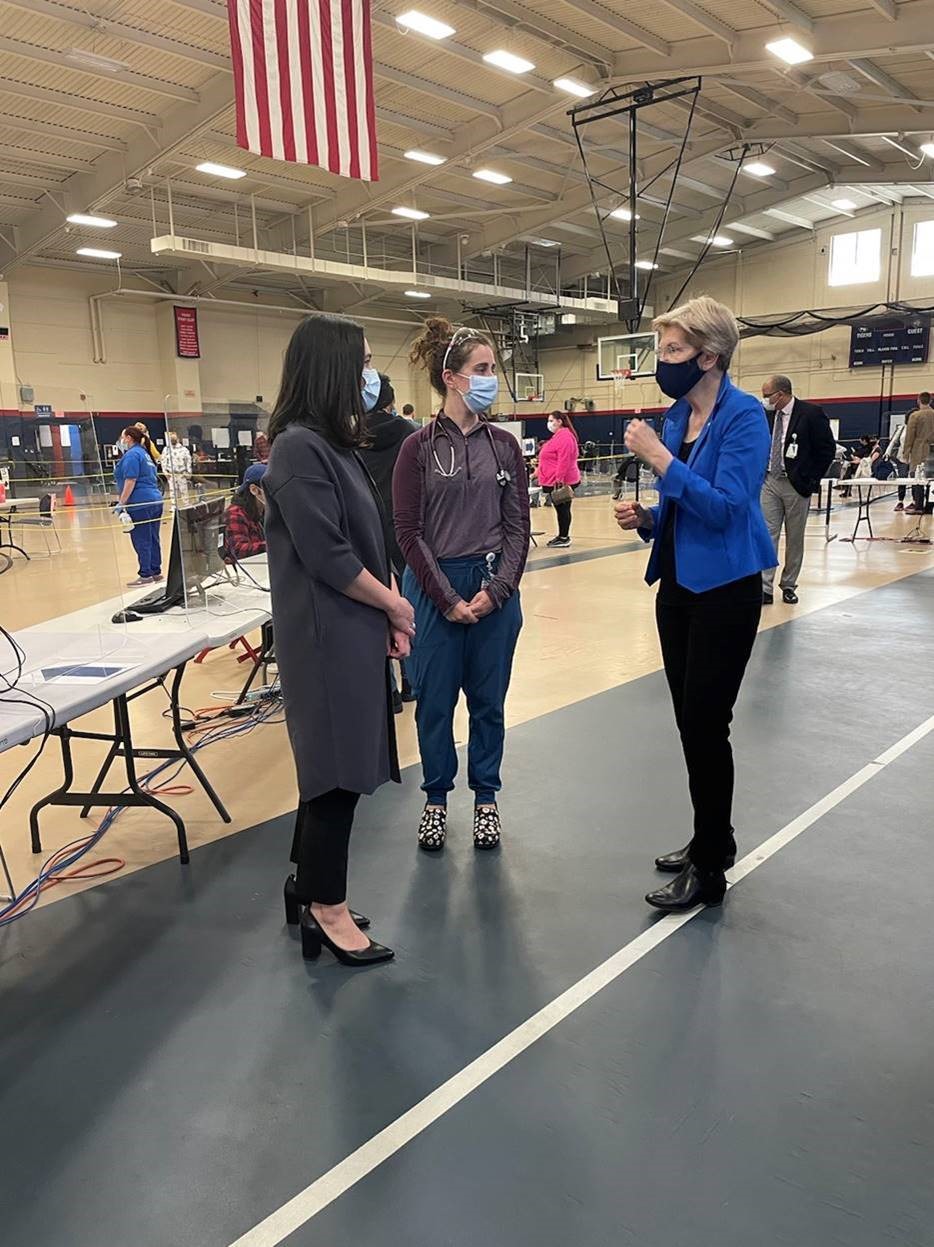 To culminate today, Senator Warren joined the Mayor for a visit to Lynn Housing Authority and Neighborhood Development (LHAND) to speak with staff about their work to administer federal rental and homeowner's assistance and homelessness prevention services across the community.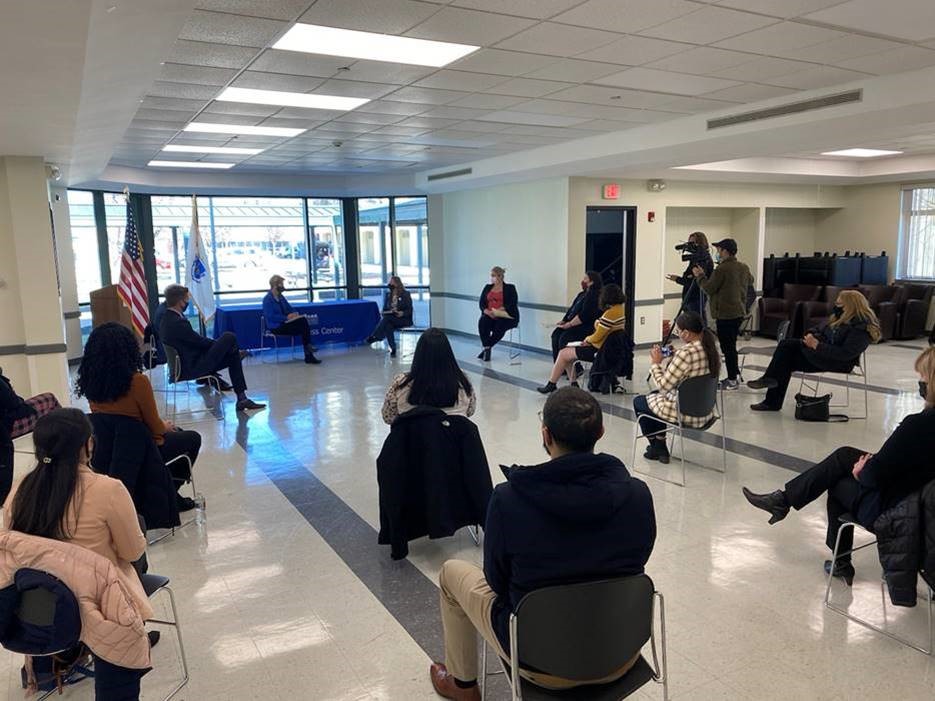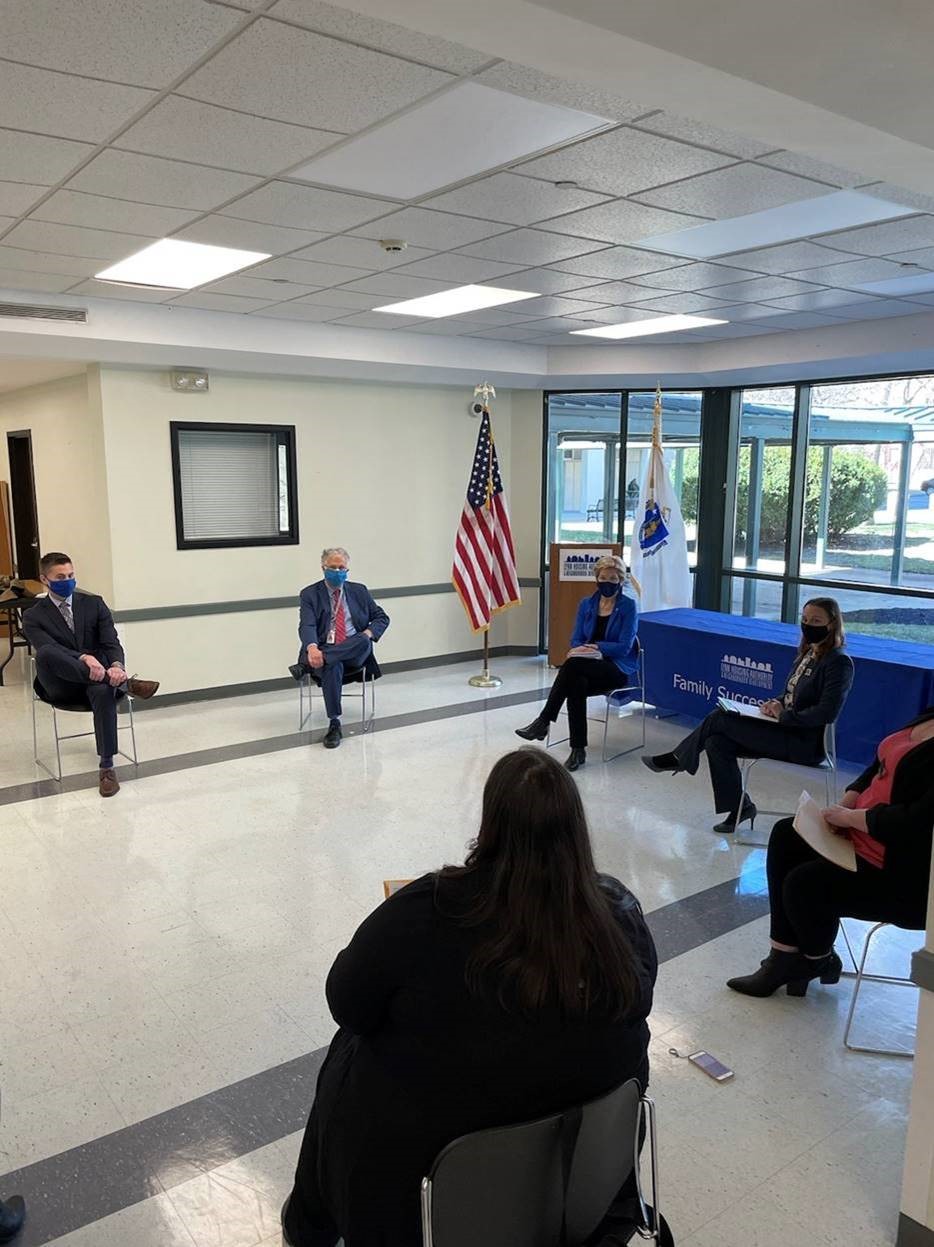 ###
---
---
Next Article
Previous Article